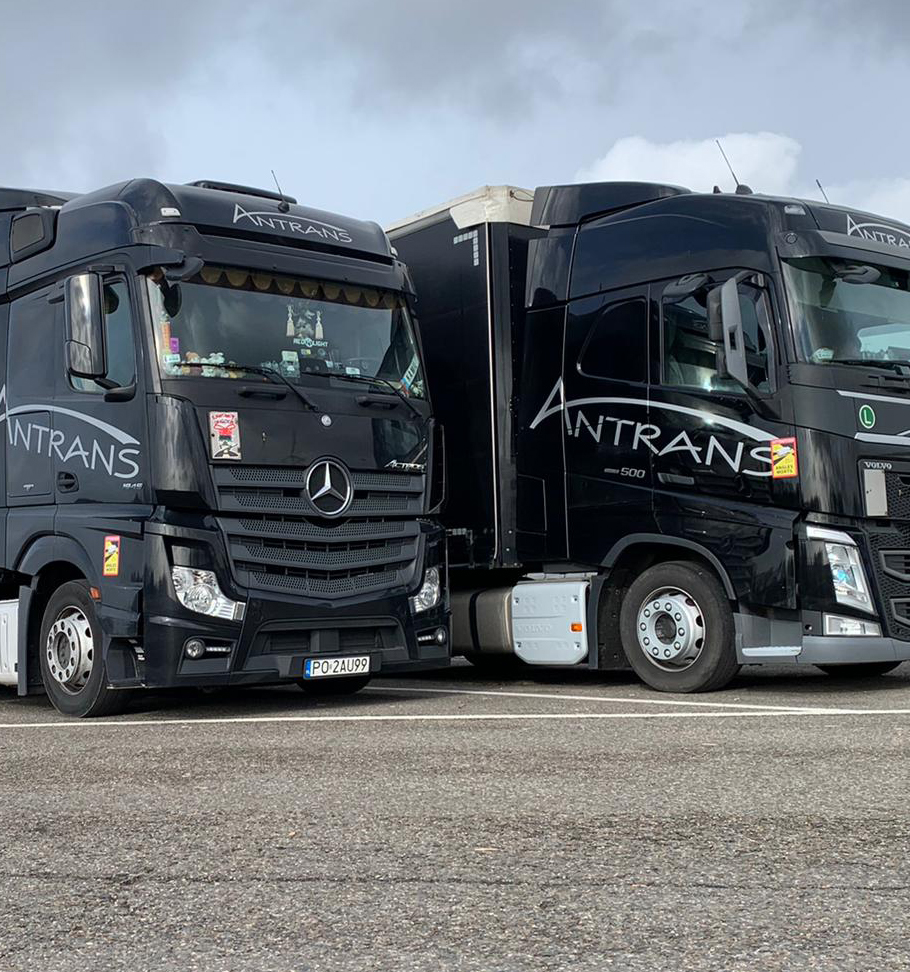 Antrans was founded on 15.07.1997 when the first two Renault trucks with trailers were bought. Back then the company cooperated only with local enterprises.
In 2007 we were already in possession of 10 trucks and our drivers were acquiring experience on the various roads across Europe. It was also the time when we began permanent cooperation with
automotive companies.
2012 was another milestone for our development. The company was already in possession of 20 trucks and had permanent contracts with well known automotive companies as well as chemical manufacturers and it continued to grow and improve.
2018 was the year when 30 new truck and trailers were acquired. Euro 5 vehicles were sold, therefore the entire fleet could comply with Euro 6 requirements. The end of the year was a time of big investments. Firstly, 60 trucks and trailers. Secondly, an investment area for a new transport base was purchased.
In April of 2019, the entire company was able to move into new facilities. The 3.5ha plot of land provided the necessary conditions for comfortable new buildings with offices, parking lot for approximately 120 vehicles, gas station, place for workshops, and a logistic warehouse.
In October 2020 we started the construction work for a new mechanical workshop combined with a warehouse.
2021 was a year of further development and investments. We acquired 20 new trucks and trailers and the construction of the mechanical workshop was completed.
We adapt our offer to the needs of our customers. We cooperate with numerous transport companies which allows us to broaden the scope of our abilities when it comes to big challenges
We guarantee professional customer service, many years of experience and the highest quality of service.
We provide forwarding services
We cooperate with trusted and verified companies
We guarantee effective management
We guarantee competitive prices and high quality of our services
We have modern car park
We have our own truck workshop
We have an insurance package
The transport is carried out according to the CMR convention, transport law and the civil code.
We use GBOX  telematic system
We employ experienced drivers
 
Antrans Sp. z o.o.
Sp. komandytowa

Ul. Transportowa 6
67-200 Głogów
NIP: 693 217 30 96
TEL: 76 832 00 20
KOM: 695 950 300
antrans@antrans.eu